Rotary Kilns / Calcinors
Incinerators for Solid and Liquid Waste
Scrubbers for above plants
Furnace for Chemical Process
Heat Exchangers, Economizers
Continues Driers – Rotary & Twin bed type
Continues Activators, Rotary / Column type
Burners – LDO, FO, LPG, PG, BG & Multi Fuel
Environment friendly Bio fuel / Agro waste /
Briquette fired Furnace for Boilers, Thermic
fluid Heaters & Hot Air Generators.
Furnace for Chemcial Process
Manufacturing
since 1989, Over the last 27years, we are known to be India's No.1 Incinerator manufacturer, Discovered our innovative Incinerators for Industrial Common Waste Management systems.
Our designed and manufactured common waste Incinerator plants are working as pollution boards requirement in Gujarat since 2009.
| | |
| --- | --- |
| | |
| Scrubbers for Incinerator | Furnace for Chemical process |
| | |
| | |
| | |
| Rotary Kiln - Calciner | Rotary Incinerator |
| | |
| | |
| | |
| | |
| | |
| Agro waste Furnace for Boilers | Agro waste Furnace for Boilers |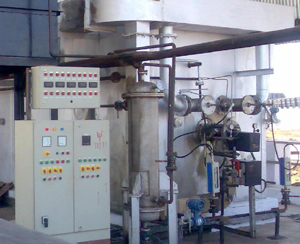 Incinerator System